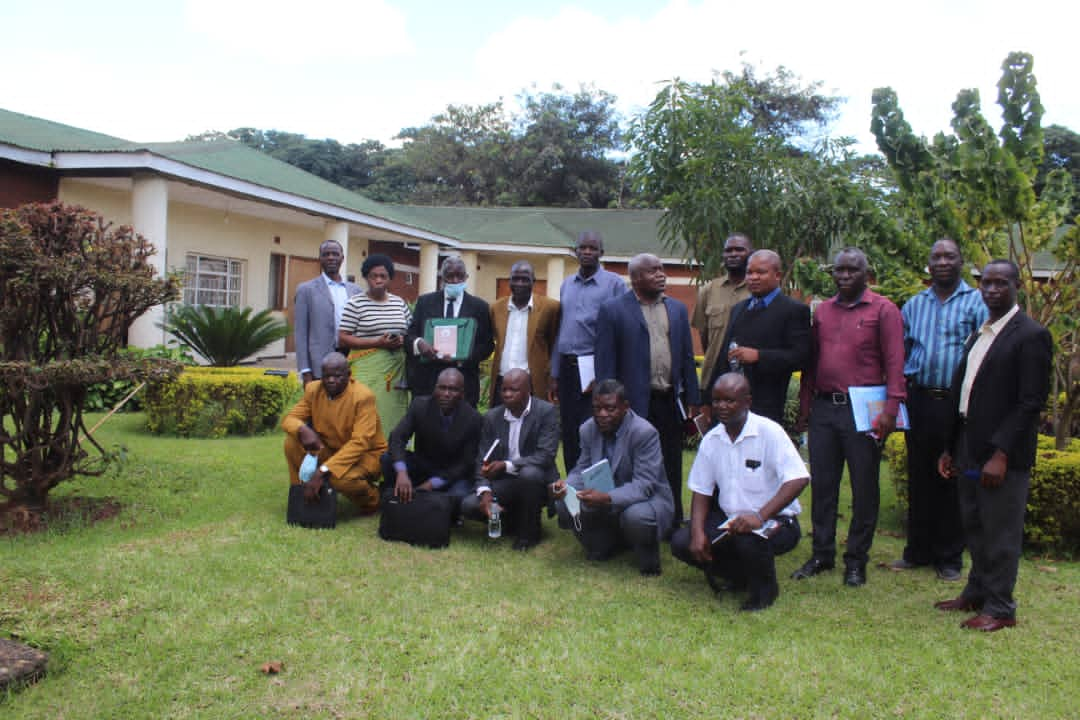 PARISH PRIESTS AND THEIR VICE FINANCE CHAIRPERSONS IN A SELF-RELIANCE POLICY REVIEW
The Archdiocese of Lilongwe has engaged in a review of the Self-reliance-policy, which began in the 2017 year.
The meeting took place, on Thursday at Msamba Pastoral Centre in the Archdiocese of Lilongwe.
The Archdiocesan Administrator during his opening remarks at the meeting invited the delegates to be free to contribute towards making sure the Archdiocese takes seriously the much touted slogans; Mpingo Ndife Tonse, Tiyende Limodzi.
The Acting Archdiocesan Financial Administrator, Mr. Alfred Ngalande went through the document to remind members of what was agreed in 2019. The document was principally adopted in 2019 and was duly signed by His Grace, Tarcisius Ziyaye. Some parishes have already started implementing the document.
The document calls all the faithful of Lilongwe to push on self-support, Tiyende Limodzi, Mpingo Ndife Tonse themes further. It reminds them to fulfil their canonical obligation to support the Church, Can. 222 $1; Can. 1260-1264.
The document also has as its objective to achieve the sustainability of the Church by enhancing uniformity, which promotes discipline and prudence in financial matters.
The Finance-Self-reliance Policy in summary contains issues to do with contributions towards the support of parishes, the clergy and the archdiocese.