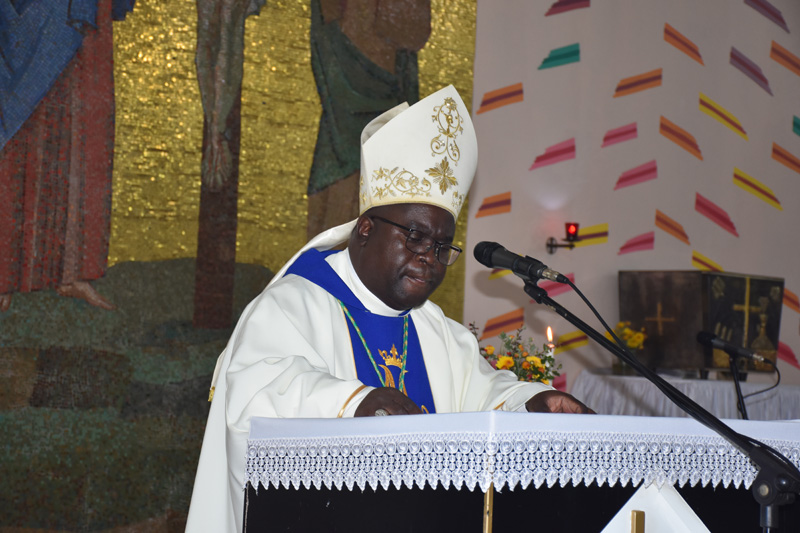 PRAYERS FOR THE CONSECRATION OF RUSSIA AND UKRAINE TO THE IMMACULATE HEART OF MARY
On the 25th of March, the Year of the Lord, 2022 at 6 pm, the Archbishop of the Archdiocese of Lilongwe with the clergy and the faithful joined the Holy Father, Pope Francis in the prayers to consecrate to the Immaculate Heart of Mary, Russia and Ukraine who are at war. The prayers took place in Maula Cathedral.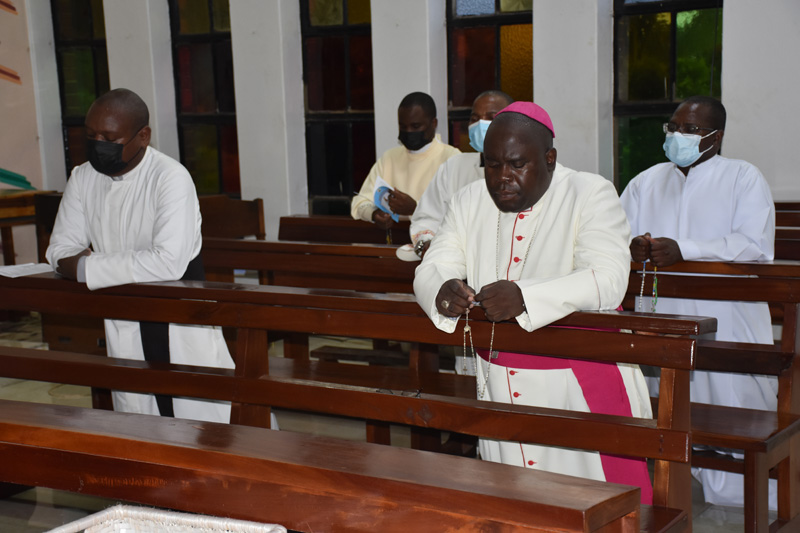 The prayer session of consecration commenced with the prayers of the Rosary led by the Catholic Women Organisation, followed by the Litany of the Blessed Virgin Mary. After the prayers of the Litany of the Blessed Virgin Mary, the celebration of the Holy Mass followed. The Holy Mass was presided over by His Grace, George Desmond Tambala, the Local Ordinary of the Archdiocese.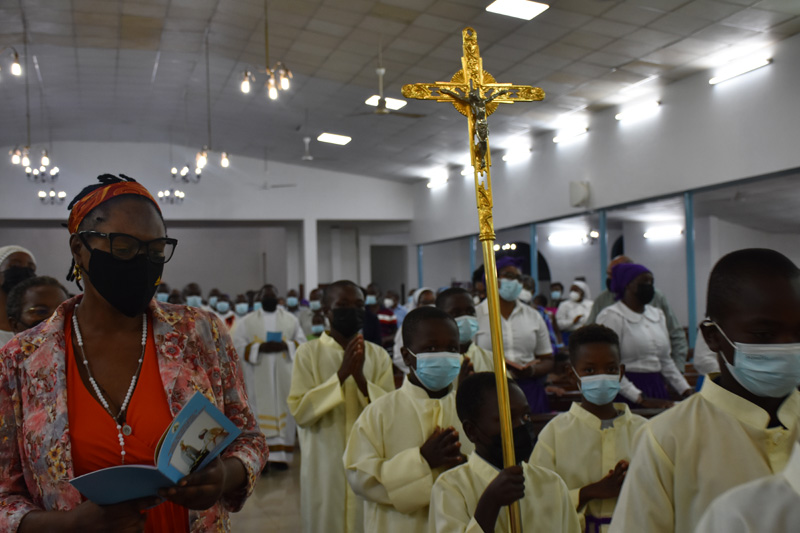 The participation in the prayers was very positive. A good number of the faithful turned up to participate despite the short notice. His Grace sent information to all the clergy and the faithful in the Archdiocese to join him in his Cathedral as requested by Pope Francis to pray to God through the Blessed Virgin Mary for peace in the war-torn regions of Ukraine and Russia.
In his homily, during the Mass of the consecration of Russia and Ukraine, His Grace, George Tambala expressed deep concern about what is happening in Ukraine, thousands of men and women and children being displaced. This has caused misery and despair amongst many, especially in Ukraine. He said the tension between Russia and Ukraine has a great potential to escalate to other countries in the world, and Malawi could be greatly affected.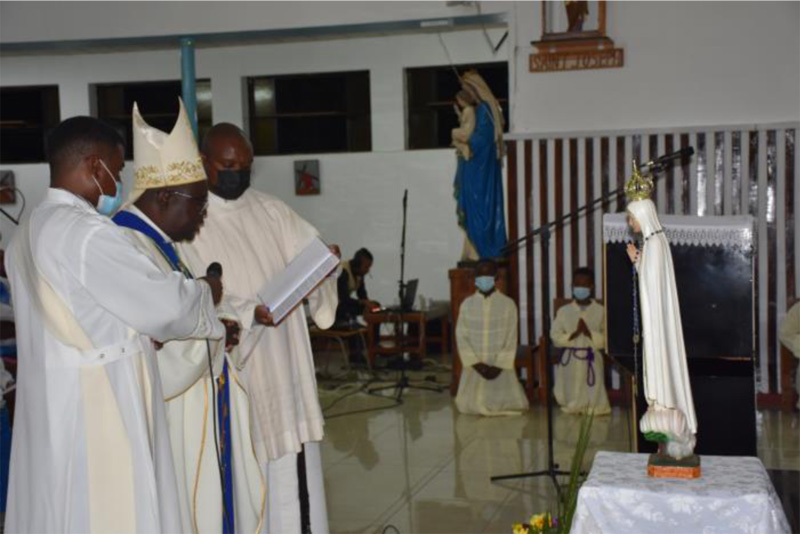 Prayers through our Mother, the Blessed Virgin Mary can work wonders. The Virgin Mary, with her Son, Jesus Christ never fails.
The Archbishop also expressed some joy at how the neighbouring countries are welcoming with love and open hands the displaced victims. He encouraged the participating congregation and everyone to learn lessons from the countries that are doing charitable work with regard to the thousands who are being displaced.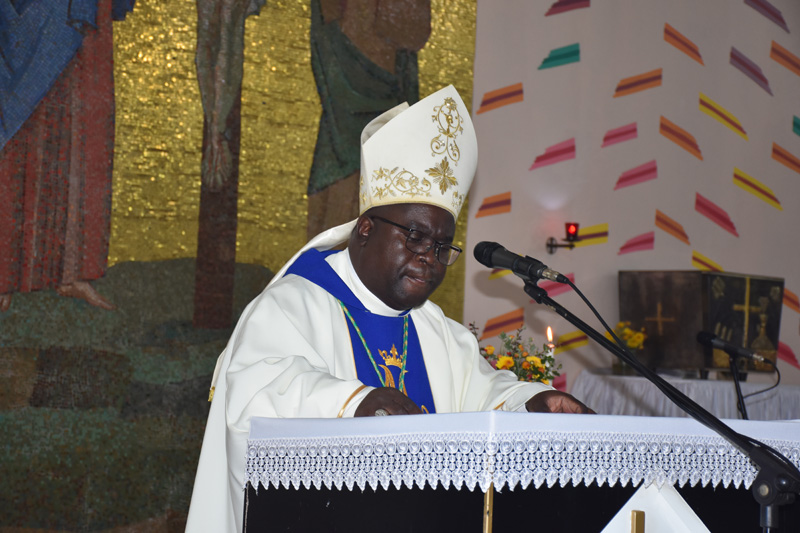 The prayer session for the consecration of Russia and Ukraine was broadcast on the Archdiocesan Radio Station, Radio Alinafe, and Luntha TV.
Fr. Louis Chikanya
(Communications Coordinator, Archdiocese of Lilongwe)