LIKUNI PRESS AND PUBLISHING HOUSE – LPPH BOARD GETS DOWN TO WORK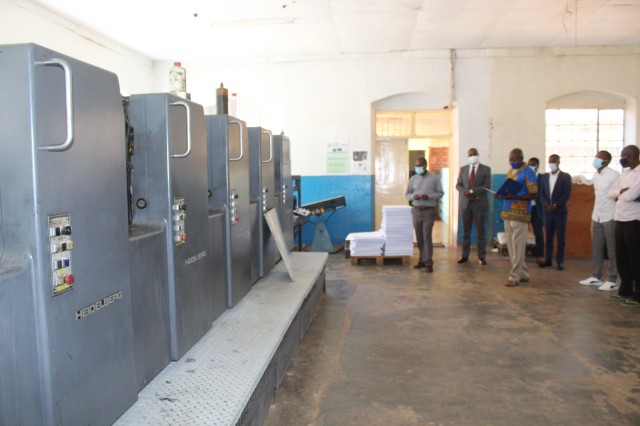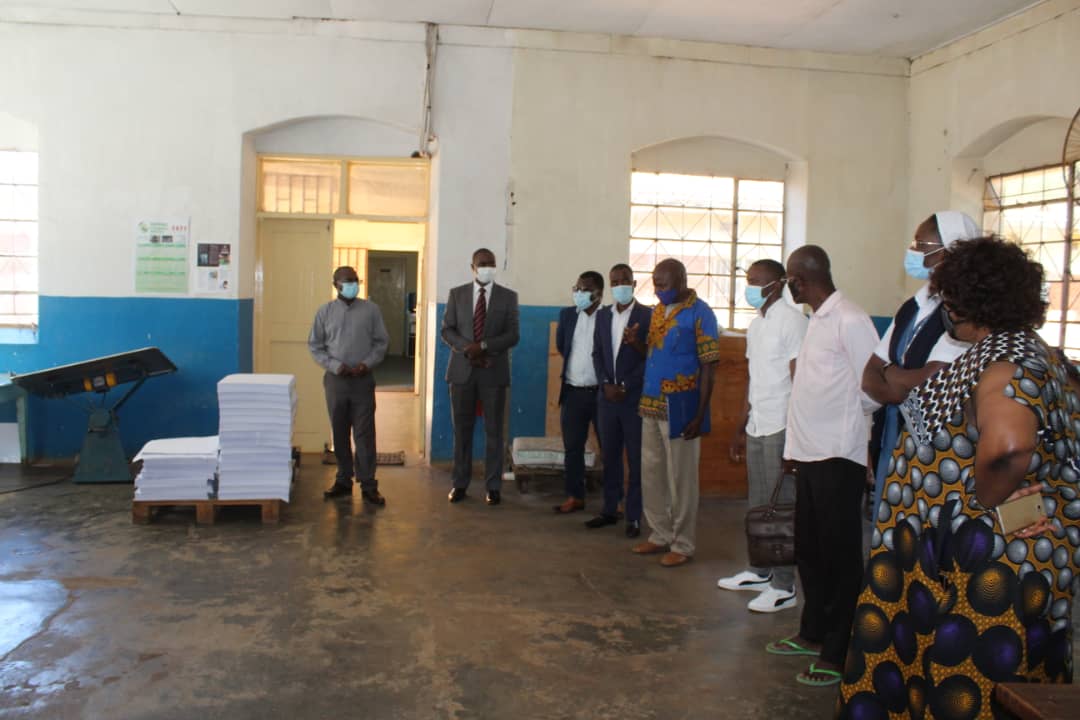 BOARD MEMBERS APPECIATING THE
5 COLOUR MACHINE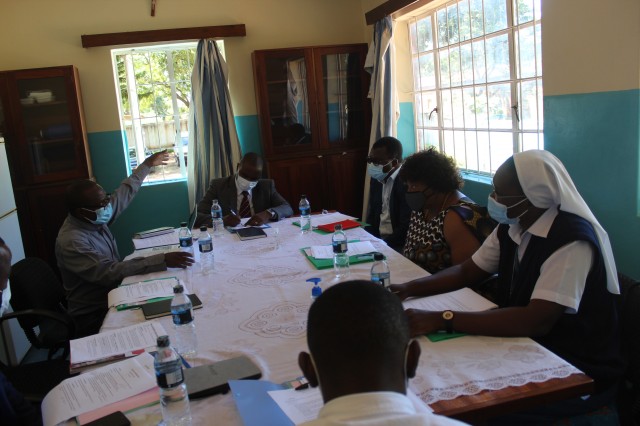 LIKUNI PRESS MEMBERS OF THE BOARD
AT A MEETING AT LIKUNI PRESS
The LPPH Board has set subcommittees to help in the Technical & Marketing, Finance, and Human Resources & Administration. This was done on 17th April during the Board's first meeting after their appointment.
The Board is chaired by Mr. James Chima, a consultant as appointed by the late Archbishop Tarcisio Ziyaye. He encouraged the members to work as being called by God to assist and not to benefit out of it.
"We are here because the Church needs us and has trust in us. Let us work to the best of our special talents and expertise that enlightened the local ordinary to appoint us," he said.
During the meeting, Mrs. Lizzie Chitosi, finance expert was elected unanimously as the Vice Chairperson of the board. She will also be doubling as the Chairperson of the Finance Committee while Mr. Charles Mhone, a lawyer by profession will lead the Human Resources & Administration Committee helped by Hon. Francis Belekanyama, expert in human resources management and Mr. Sam Kalimba, a communications expert will lead the Technical & Marketing Committee helped by Fr. Louis Chikanya, priest and communications expert.
The full committees are as below:
Finance Committee
Mrs. Lizzie Chitosi
Fr. Louis Chinkanya
Sr. Janet Angala
Human Resources & Administration Committee
Mr. Charles Mhone
Hon. Francis Belekanyama
Mrs. Ellen Simango
Technical & Marketing Committee
Mr. Sam Kalimba
Fr. Louis Chikanya
Mr. James Chima
Sr. Janet Angala